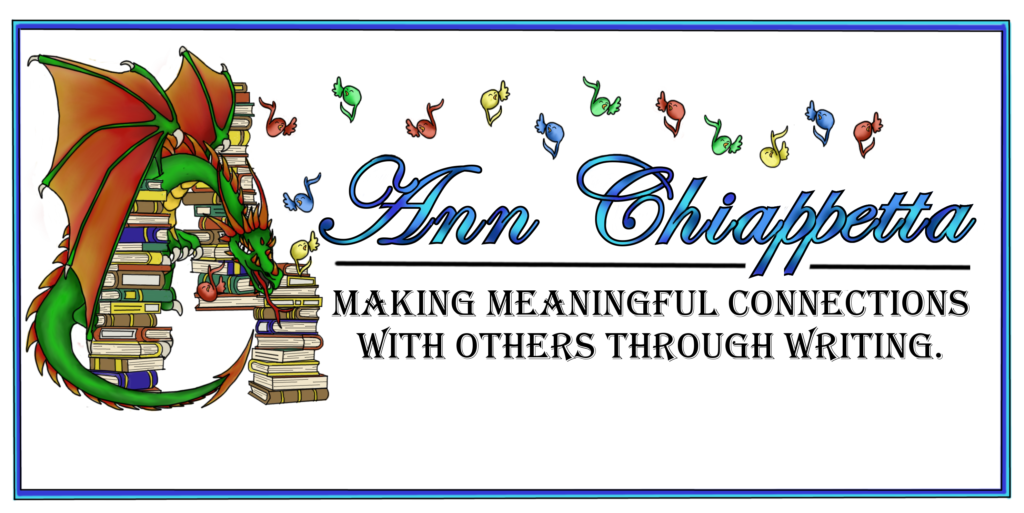 Ann Chiappetta
Book signings
Find out where Ann will be on the Book Signing Dates and Locations Page!
A String of Stories: From the Heart to the Future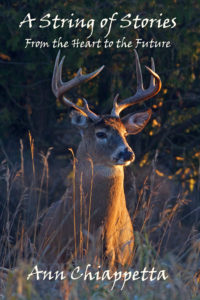 by Ann Chiappetta, 2020
In e-book and print (182 pages) from Amazon and other online sellers.
About A String of Stories
A demon deer and a ghost cat. Sibling rivalry and sexual awakening. Self-image and self-confidence. The chance for an offworlder to breathe free at last on a new planet. Those are just some of the diverse themes of these remarkable stories. Some endings are happy, some are sad, and some are intriguingly open-ended. But once you step inside the author's world, you cannot emerge unmoved.
Find the Audiobook here on Audible!
Words of Life: Poems and Essays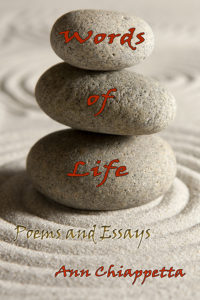 In this new collection of poems, essays, and flash fiction, the author once again exhibits her ability to write about both the light and dark sides of life. There are numerous poems and stories about nature: its kindness, cruelty, and wonder. There are frank expressions of the sadness and frustration she felt at the progressive loss of her eyesight and a poem about the social isolation that disability can bring. Other pieces, though, sing of joys as diverse as family closeness, the love of dogs, the delights of scents, and the power of the muse. Just as in her first volume of poetry, Upwelling: Poems (2016), there is no fluff here. To read Ann Chiappetta's works is to feel them deeply, appreciate them mightily, and remember them forever.
Purchase on the Book Website
Purchase on Amazon!
Purchase on Audible!
Follow Your Dog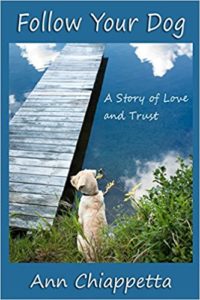 What, exactly, does it mean to share one's life with a guide dog?
While there is practical merit to the human-canine bond, which developed over a period of 70,000 years,
it's not akin to any other human-animal relationship. It is unique.
Follow Author Ann Chiappetta on a journey of understanding. Learn what it's like to overcome the darker side of disability by walking the path of independence with a canine partner.
Find the Audible version here!
Upwelling
Poems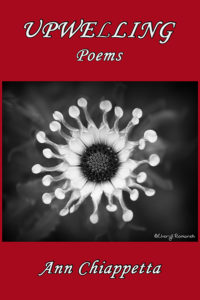 Guide dogs, death, and a disturbing dream. Marriage, memories, and intriguing mysteries. Eroticism, abortion, and a wonderfully poetic essay. In this collection of 23 of her short, accessible poems from several decades, Ann Chiappetta explores an enormous range of emotions and topics.
"Orbituary" mourns the removal of an eye. "Verona" and "In Those Dark Moments" are tributes to her beloved guide dog. "Appearances" offers reflections on adjusting to blindness. Four of the poems deal with the illness and death of others and her enduring grief. "Root Cellar" is like a miniature horror movie. "The Marriage Pot" employs a much-used spaghetti pot as a symbol for the vicissitudes of a long marriage. "Helium" offers a balloon's view of its surroundings. "NoneTheWiser" gives us the words of an unconventional little girl.
These poems may variously pierce your heart or warm it, surprise you or amuse you. But they will surely move you and make for lasting memories.
Edited by David and Leonore H. Dvorkin
Cover by David Dvorkin
Book cover photo by Cheryll Romanek