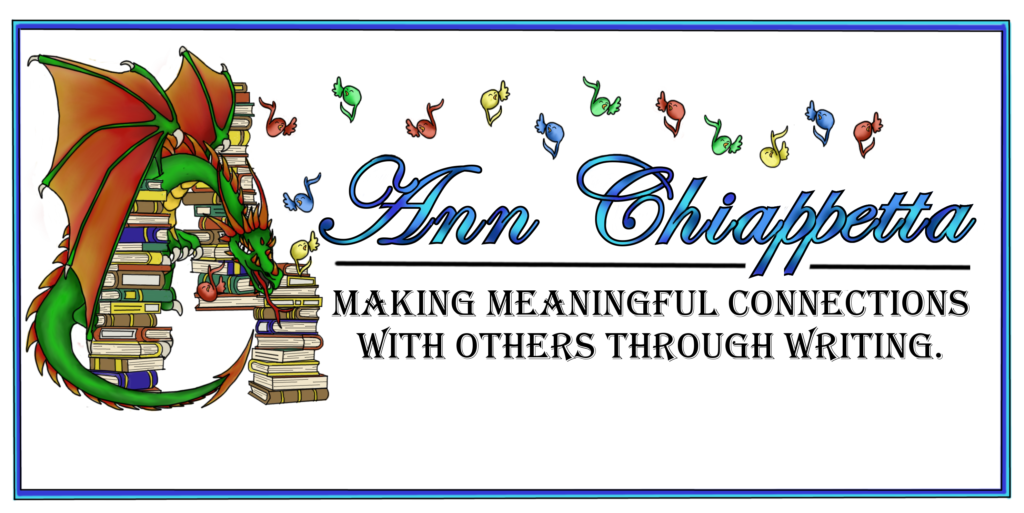 Ann Chiappetta
Book signings
Find out where Ann will be on the Book Signing Dates and Locations Page!
Hope For the Tarnished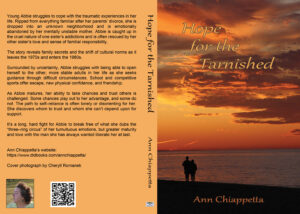 by Ann Chiappetta, 2022
You don't choose who you love, it just happens. Follow young Abbie Raymond as she traverses concentric rings of tragedy, hope and healing.
Want to request the book to be included in your local library? Library of Confress Control Number: 2022902704
A String of Stories: From the Heart to the Future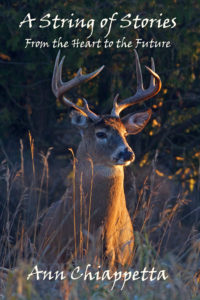 by Ann Chiappetta, 2020
In e-book and print (182 pages) from Amazon and other online sellers.
About A String of Stories
A demon deer and a ghost cat. Sibling rivalry and sexual awakening. Self-image and self-confidence. The chance for an offworlder to breathe free at last on a new planet. Those are just some of the diverse themes of these remarkable stories. Some endings are happy, some are sad, and some are intriguingly open-ended. Once you step inside the author's world, you cannot emerge unmoved. Diverse and imaginative stories featuring a mixture of timelines, characters and genres.
Find the Audiobook here on Audible!
Words of Life: Poems and Essays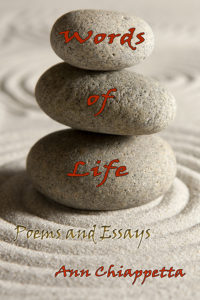 In this new anthology of poems, essays, and flash fiction, the author once again exhibits her ability to write about both the light and dark sides of life. Themes included in this collection touch upon Chiappetta's affinity with the natural world and it's deeper mysteries. Other poems speak of vision loss, of isolation and letting go. Yet there is joy and appreciation and even humor within these pages. The human condition abounds between the covers of this book in all its beauty and complexities. To read Ann Chiappetta's works is to feel them deeply, appreciate them mightily, and remember them forever.
Purchase on the Book Website
Purchase on Amazon!
Purchase on Audible!
Follow Your Dog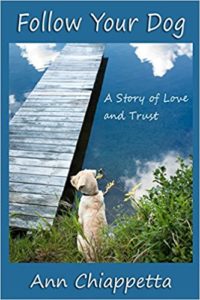 What, exactly, does it mean to share one's life with a guide dog?
While there is practical merit to the human-canine bond, it's not akin to any other human-animal relationship.
Follow Author Ann Chiappetta on a journey of understanding. Learn what it's like to overcome the darker side of disability by walking the path of independence with a canine partner.
Find the Audible version here!
Upwelling
Poems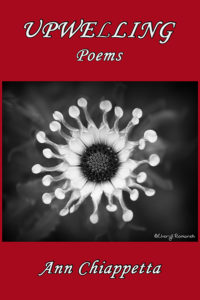 Guide dogs, death, and a disturbing dream. Marriage, memories, and intriguing mysteries. Eroticism, abortion, and a wonderfully poetic essay. In a debut collection of twenty-three poems spanning several decades, Ann Chiappetta explores a vast range of emotions and topics.
"Orbituary" mourns the removal of an eye. "Verona" and "In Those Dark Moments" are tributes to her beloved guide dog. "Appearances" offers reflections on adjusting to blindness. Other selections deal with illness and grief. These poems may pierce your heart or warm it, surprise you or amuse you. But they will resonate and make lasting memories.
Edited by David and Leonore H. Dvorkin
Cover by David Dvorkin
Book cover photo by Cheryll Romanek